How to protect the child from ticks, methods of prevention, methods of removal
Rosepidnadzor reports that in April 2016 more than thirty thousand Russians applied to medical institutions for tick bites. A third of them are children. To understand how dangerous it is, think about the following data: two out of 500 people who have been bitten by a tick fall ill with tick-borne encephalitis.

This year, the numbers will be much higher , because, due to the warm weather, the ticks have awakened early, and far from all the regions are going to process the parks and walking places of the citizens - they have saved themselves. So, for example, in the Kaluga region squares and parks from ticks are processed, but there was not enough money for the playgrounds. But in order to provide good protection, it is necessary to treat vast areas with anti-tick preparations every month.
Download the check-list "National immunization schedule in Russia", find out when and which vaccine should be given to the baby to protect it from diseases!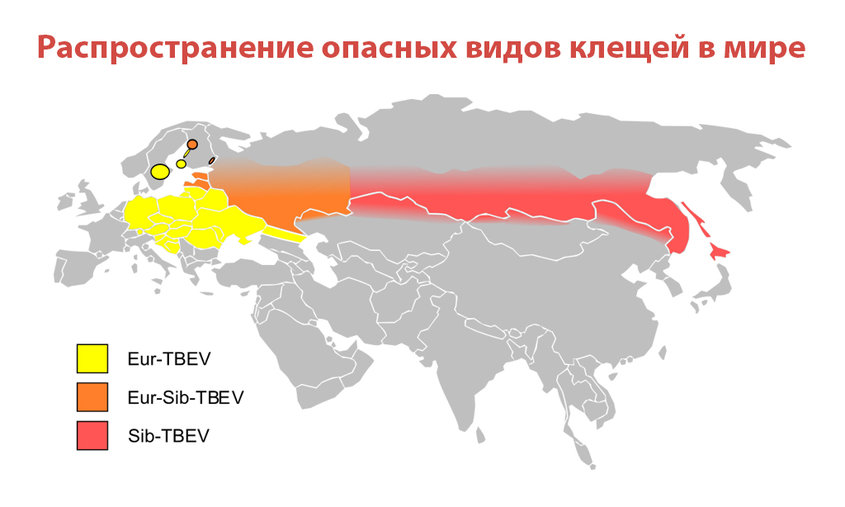 Why did nobody talk about the danger of ticks before?
Previously, ticks in Russia were poisoned centrally. DDT was scattered with chlorine-containing compounds on the snow. This tool was relatively inexpensive and poisoned mites so that they did not appear for ten years. Subsequently, it turned out that DDT was dangerous for the environment, so it was replaced with environmentally friendly drugs, which turned out to be expensive and only worked for one month in dry weather and even less in rainy. As a result, many regions have reduced the area of ​​land cultivation
Why did nobody talk about the danger of ticks before?
Why did nobody talk about the danger of ticks before?